"FOXES! Foxes Everywhere!"
The first full color Artbook by the artist TaniDaReal.
---
The Artbook is back in stock!
---

The Artbook comes with a glossy hardcover and 60 full color pages (200g heavy paper), featuring all kind of foxes artwork. It includes finished full color pictures, digital and traditional, colored sketches, images done for merchandise, and more.
• Book size 28 x 21 cm
• Hardcover with glossy finish
• 60 full color pages
• Printed on heavy 200g/qm paper
• Extra: You will get 1 exclusive print with each book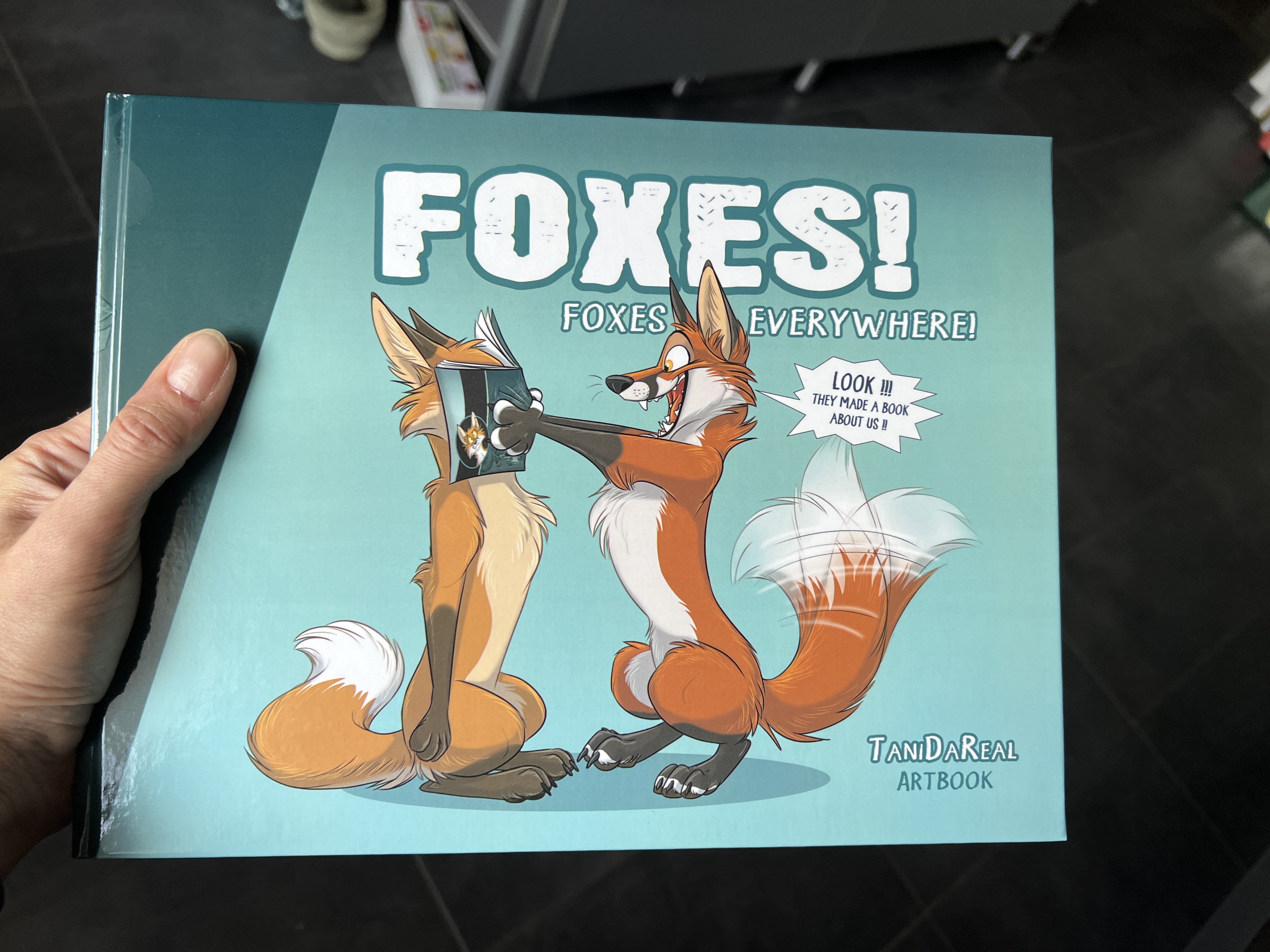 Sneak preview:


Each Artbook comes with an exclusive print: