TaniDaReal's Mood Badges are a handmade Set of 5 laminated badges (prints / ~ 10 x 7 cm), held together by two rings and a chain/necklace. That way you can simply flip over the badges and show your current mood while wearing them.
The images in one Set are always the same species (e.g. the Red Fox Set contains only the Red Fox).
The badges are 10 cm wide x 7 cm high. The chain is 80 cm.
There are the same 5 MOODS in each SET:
• HUNGRY
• NEED COFFEE
• PARTY MOOD
• BUSY
• HAPPY HUGS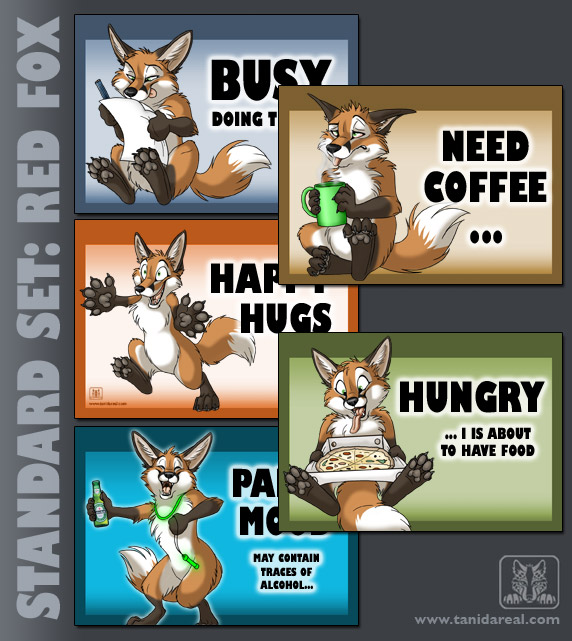 You can select from following canine species:
• Red Fox
• Grey Fox
• Fennec Fox
• Pitch-black
• Pure white
• Chocolate brown
• Polar Fox/Wolf
• Grey Wolf
• Brown Wolf
• African Wild Dog

You can look up every PREVIEWS of the Sets here on www.tanidareal.com.
More species are available.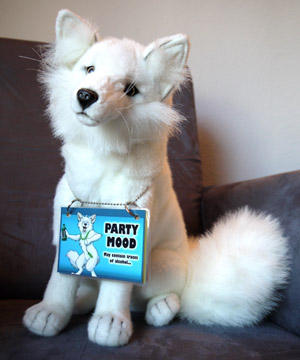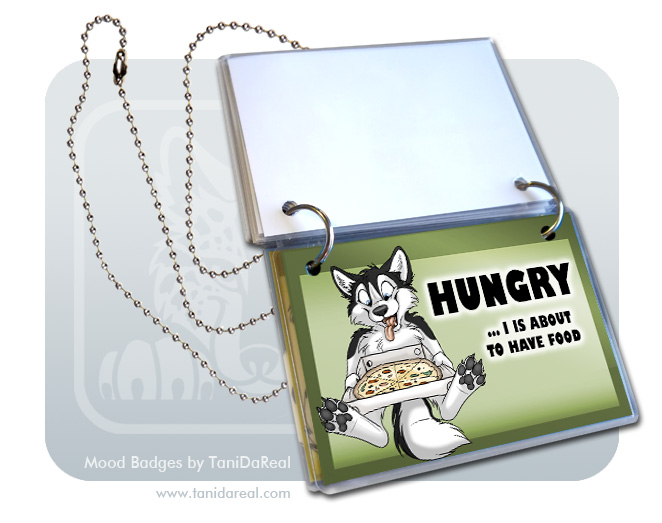 There are also single ADD-ON pages available, so you can expand your Set any time.
Mood Badges © TaniDaReal
More info on: www.tanidareal.com