"Why there are no Spiders in Alaska..." (Black Shirt)

An older classic image of TaniDaReal, turned into a new t-shirt picture.

• Silk-screen printed
• Shirts B&C Premium 190
• Shirt colors: Black and Urban Navy
Please select your shirt size in the menu above.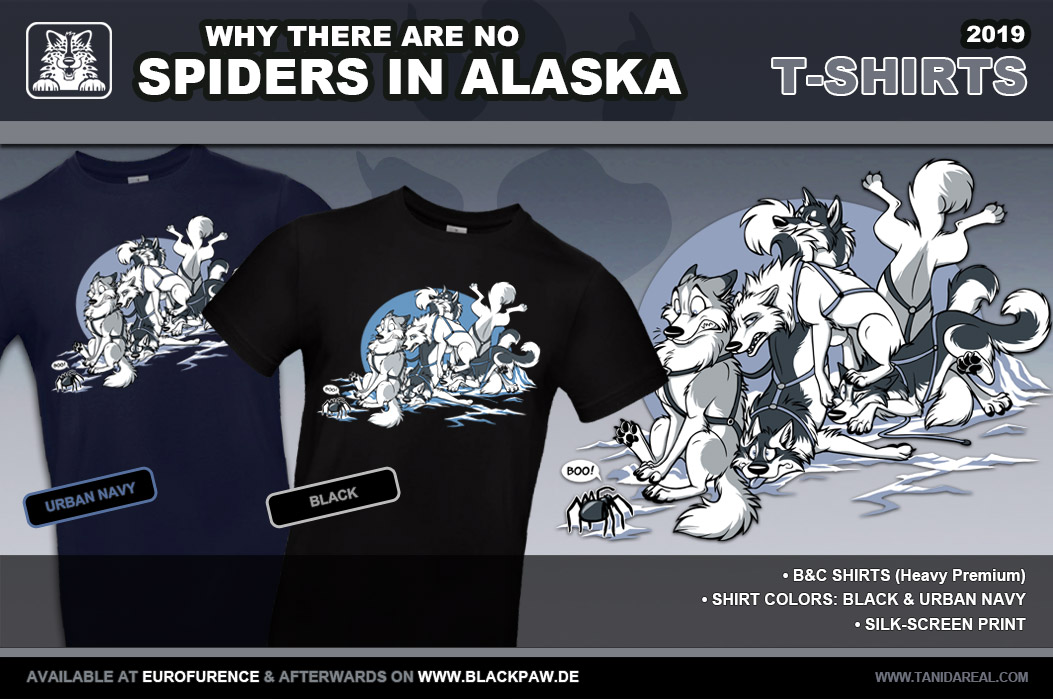 Design 2019
This Product was added to our catalogue on 01/09/2019.