Relax and find your inner balance!

Yin Yang shirt by TaniDaReal (2018), featuring a black and white fox in perfect balance.

• Silk-screen printed
• Shirts by 100% organic combed cotton B&C TM042
• Shirt color: light grey
Please select your shirt size in the menu above.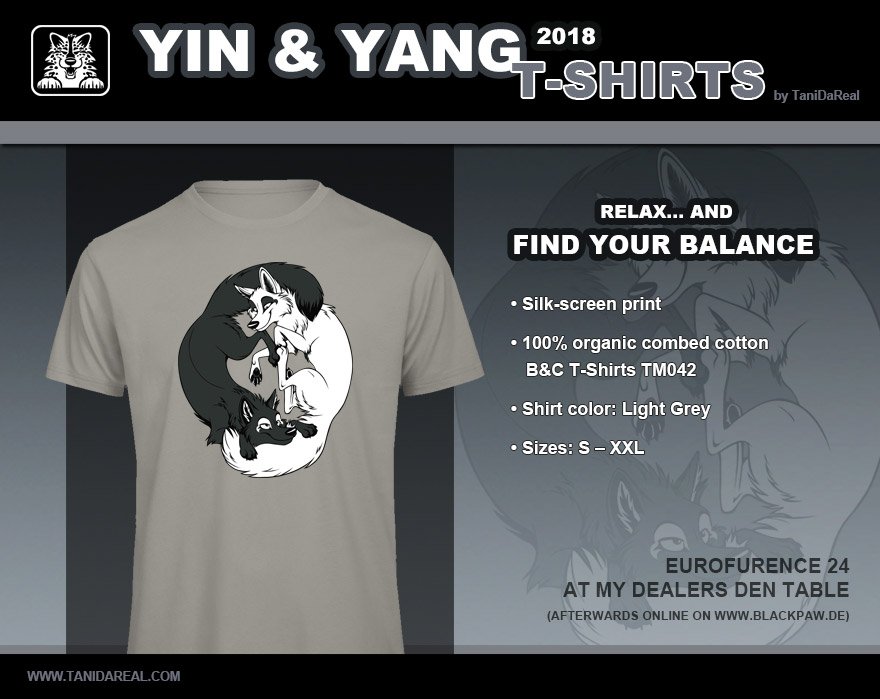 Design 2018
This Product was added to our catalogue on 22/09/2018.