Relax and find your inner balance!

YOGA Foxes shirt by TaniDaReal (2018), featuring three foxes performing the word FOX in body language.

• Silk-screen printed
• Foxes: red
• Shirts by B&C Collection Exact 150, 100% cotton
• Shirt color: dark grey
Please select your shirt size in the menu above.
T-Shirts: Sizing chart & info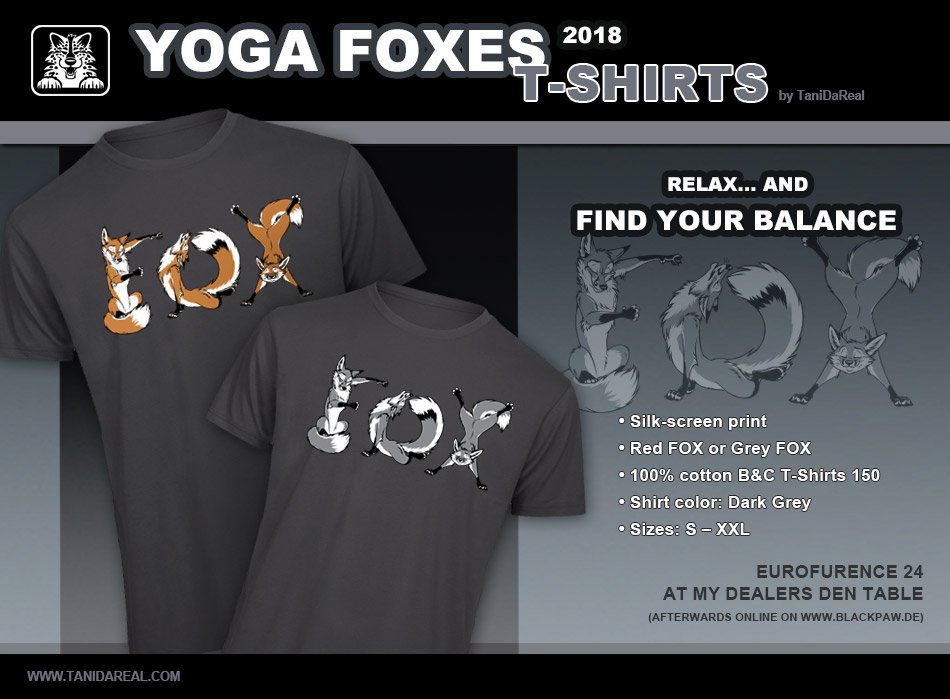 Design 2018