NOM
- because the recipes you will find in this cookbook are deliciously simple and simply delicious.
Embark on a culinary journey across the globe with your fluffy hosts Fahrenheit the fennec fox, Celsius the snow leopard, and Kelvin the hare. Together with their friends, they will show you a world of fun, creativity and tasty food!
NOM presents a diverse collection of recipes for a variety of occasions. What they all have in common though is that they are incredibly NOM!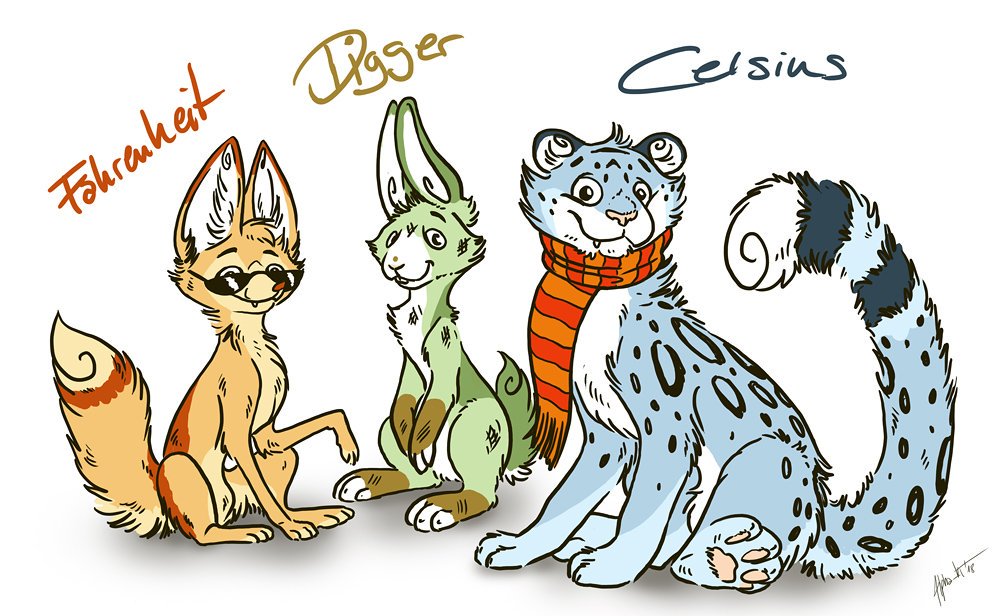 NOM also caters to vegans, vegetarians and everybody who prefers to go meat-free every now and then. Almost every single recipe includes a tasty vegan variant. This makes NOM a perfect fit for mixed groups of meat eaters and vegetarians.
Full color, with illustrations on every page, 64 pages
Each book comes with a book mark
Design and Illustration by Karoline Baumwolf