Special Edition - Cold-Dye-Treatment Shirts with a fancy look

Do you AWOOO? Or are you too lazy for it?
One of two AWOOO T-Shirts by TaniDaReal (2017), featuring a lazy, feral wolf.
The T-Shirt is one sided printed and available in three colors (navy blue, dark grey and grey clash shirt).
This is the fancy GREY CLASH shirt.
Please select your shirt size in the menu above.
Shirts by B&C Collection TMD70.
T-Shirts: Sizing chart & info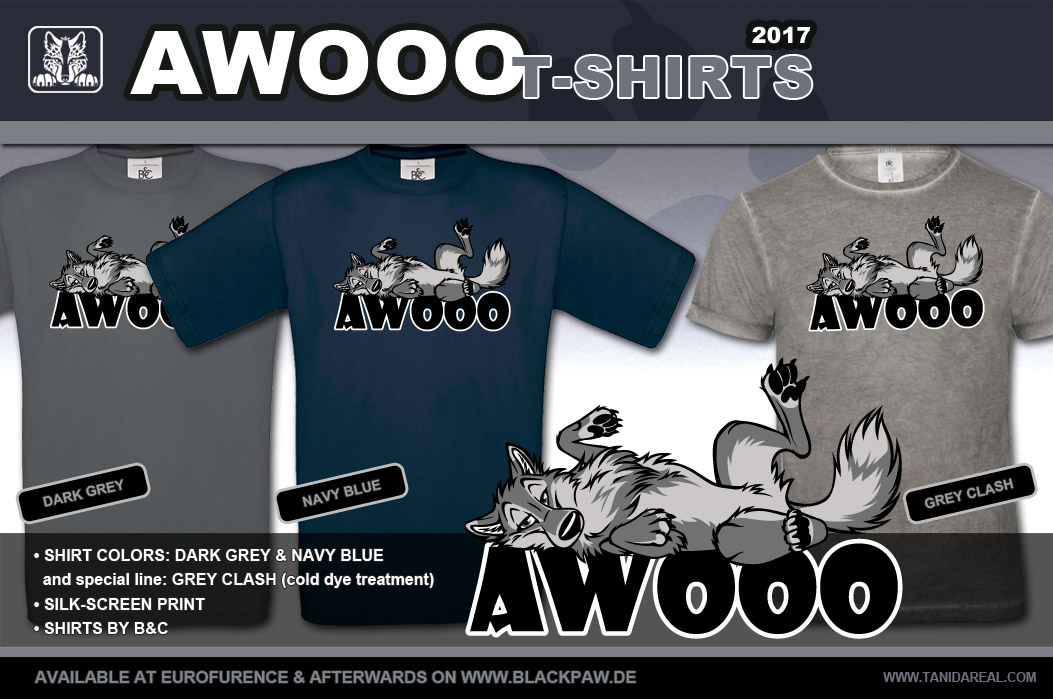 Design 2017