Plotted vinyl decals / stickers
The plotted vinyl decals / stickers are perfect for smooth surfaces, like laptops, cases, cars, windows, shelves, or any other place.

There are different images available in black or white. Depending on the surface you want to put the sticker on (for light surfaces, use a dark sticker, for dark surfaces or car windows, use a white sticker for example).

The stickers / decals are plotted (without background - the blue or white background you see on the photos is only the transfer/application tape).
Following decals are currently available (select the number above in the list. If the number does not appear in the list, it's sold out).
B stands for Black, W for White. There are different sizes - Small and Large.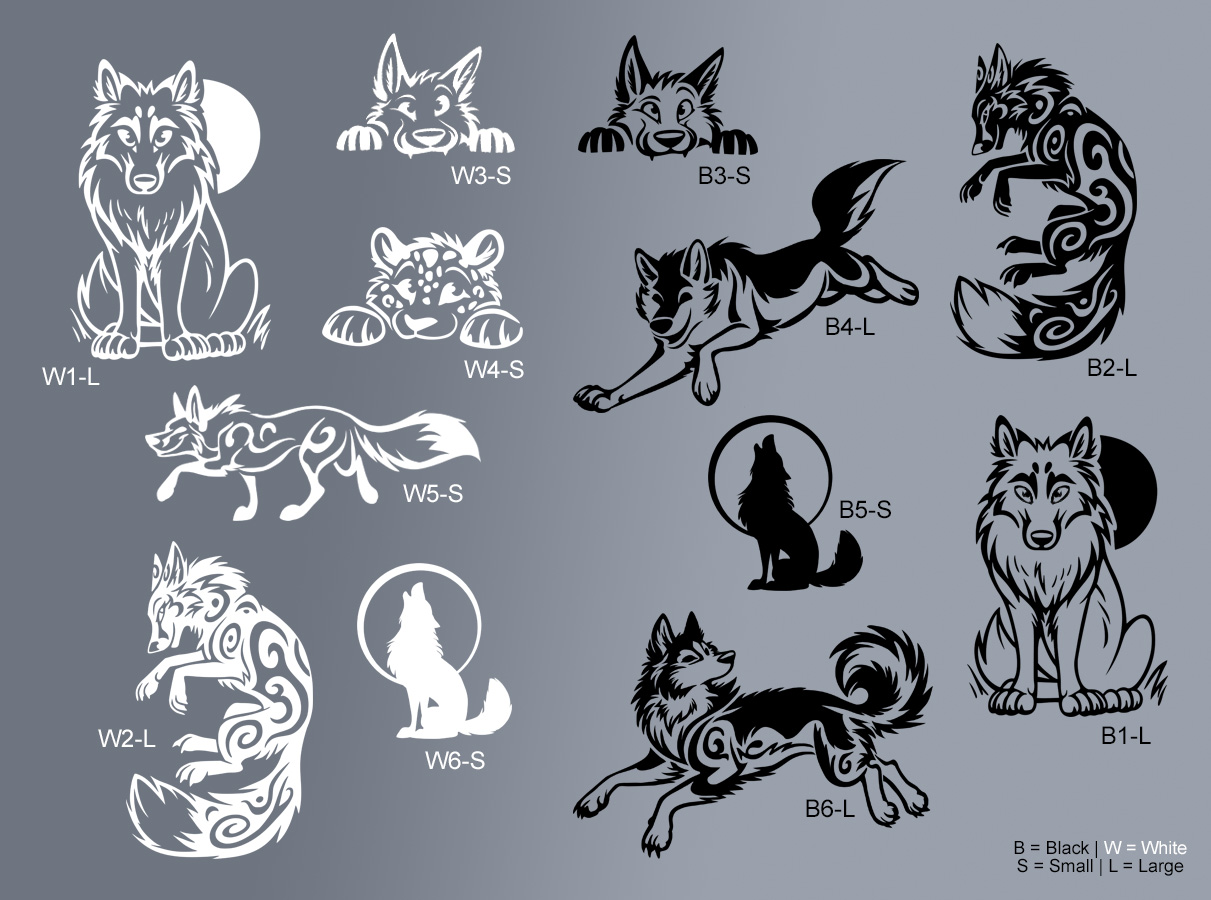 How to attach a decal / sticker:
Make sure the surface is hard/smooth (soft surfaces won't work), clean (no fat or dust) and dry.
Measure where you want your decal to be.
Carefully remove the blue (or white) backing (make sure the vinyl sticker remains on the transparent transfer tape - there may be small details in your decal, so do it carefully).
Place the sticker where you want it to be (once it's attached, there are no corrections possible, so be careful).
Use a squeegee or credit card to help in application - start from the side with the tape, work away from the tape and gently squeegee the decal down.
Gently remove the application/transfer tape by peeling it back over itself. Do not pull upward or the decal will lift. If you see vinyl start to come up then lay it back down and try again.