Send someone a smile - and send a postcard!
No matter which opportunity - everybody is happy to know somebody thinks of them. Show them! :)
The postcard size is DIN A6 and printed on 300g/qm thick paper.
The front side is printed in color and high-glossy varnished.
The back side shows the typical postcard design for the address / your text.
Artwork by TaniDaReal, 2014.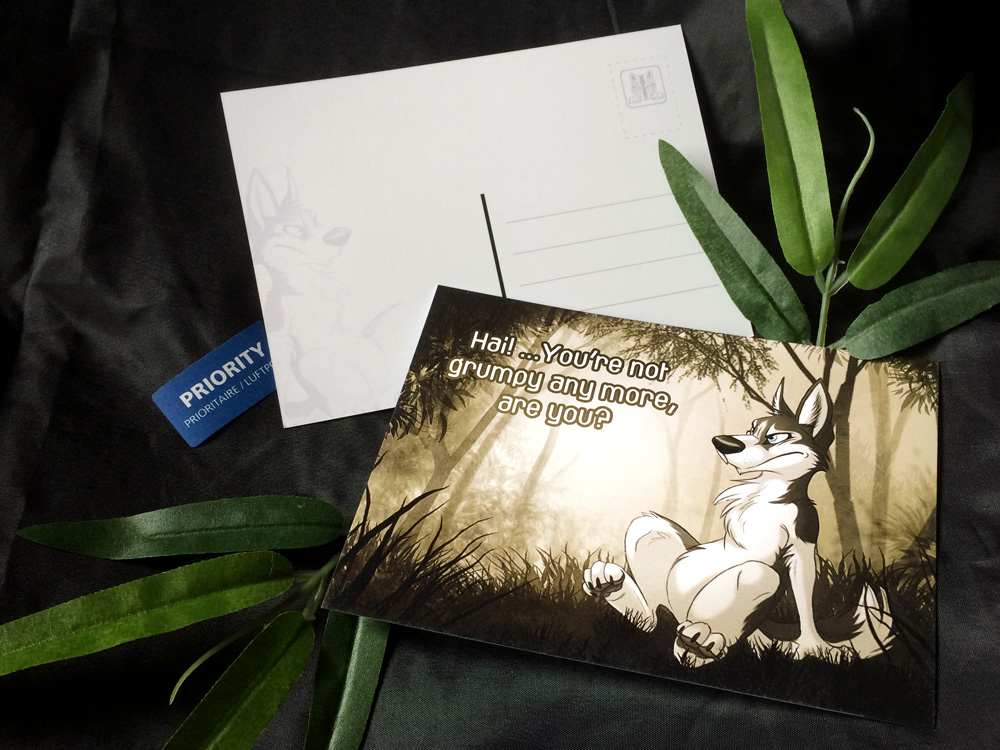 There are different postcards available:
"Wish you were here"
"Grumpy - You're not grumpy any more, are you?" (this one)
"MONDAY - Make it stop!"