Unlock them all! – Achievement Stickers + Badges
How did you spend your convention? Did you go fursuiting? You've attended a panel? Did you go to the pool/sauna?
Then show what Achievements you've unlocked!

What this is for? Simply for fun and for showing what you've already achieved. :)
More Achievements/Stickers will be added in the future.

This starter SET includes:
2 double-sided (empty) Badges (one side fox / one side snow leopard)
15 different Achievement stickers (sticker width: 7 cm)
(right now the stickers are only available as set, not separately)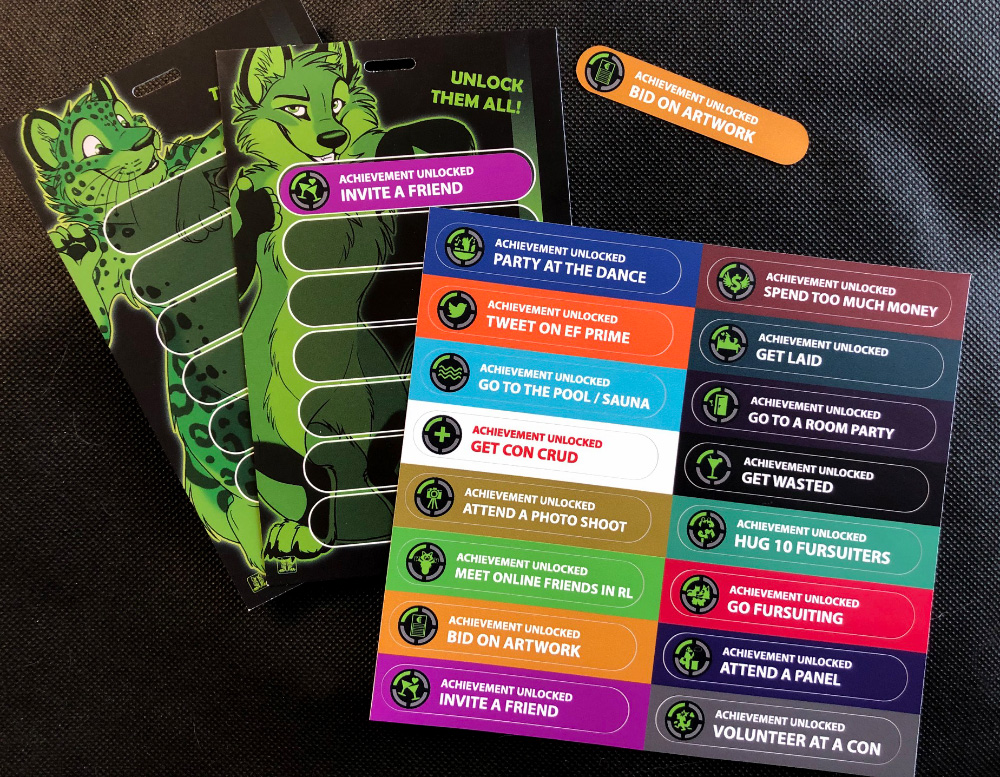 For more views, please see the product pictures here.

By TaniDaReal



This Product was added to our catalogue on 19/12/2013.